Software on my iDevices (iPhone and iPad)
Examining the software on nerdy people's devices is like having a window into their soul. How do they operate, what are they interested in, what makes them tick? Look no farther than the apps on their phones.
For those interested in knowing a little more about me, here is a list of the apps I have used within the past month on my iDevices.
Authentication:

Duo: All personal systems are Duo 2FA integrated.
LastPass: All accounts have unique passwords.
Authenticator: I enable 2FA on every service that offers it.

Books:
Files Management:

Files (iCloud): iCloud is the ~/Documents directory across all devices.
Google Drive: Used primarily for real-time document collaboration.
Box: Work files.

Home Automation:
Kids:

PowerSchool: Online report cards.
PhotoMath: Solve math problems by taking a photo - Need I say more?

Mapping:
Messaging:
Misc:
News:

Reddit: News, current events, and entertainment.
Miniflux (shortcut to website): RSS feeds aggregate here. From personal blogs, news sites, to vendor information.
Reeder: Alternative reader attached to Miniflux RRS feed aggregator.
Podcasts
HackerNews (shortcut to website): If I could only read one technology news site, this would be it.
STLPublicRadio: St. Louis public radio is my local news source.

Note Taking / Documentation:

Evernote: Personal notes, journals, bookmarks, receipts, todo, etc.
Confluence: Of all the wiki-like collaboration software I have used, this is my least favorite, but work uses it so I have no choice.
One Note: Work meeting notes.
Voice Memos: Sometimes there is no substitute for recorded voice.

Photo Management

Camera: Stock camera.
Google Photos: All photos backup here.
Photos: All photos go into iCloud
PhotoScan: Excellent photo scanner.

Productivity:

Note: these apps are an exception to the past month rule. I keep them all so I can open any file sent to me.
Word
Excel
PowerPoint
Docs
Sheets
Pages
Numbers
Keynote

Programming / Text Editing / Remote Management:
Shopping:
Social:

Twitter: Mostly to keep up on #WUSTL and my kids' school events.
LinkedIn: Business contacts.

Task Management:

Google Calendar: Personal and family life management.
Outlook: Work life management.
Planner: Work projects and tasks management.

Video / Music:
Web:
Work / Consulting:

AnyConnect: Work VPN.
Zoom: Remote meetings.
Meraki: My kids school uses Meraki network equipment which I maintain.
HE Network Tools: ping, traceroute, iperf3, whois, subnet calc.
PayPal Here: I take credit cards.
Venmo: I pay people.
Duet: Dual displays when I am on the go.
Front page of the iPhone: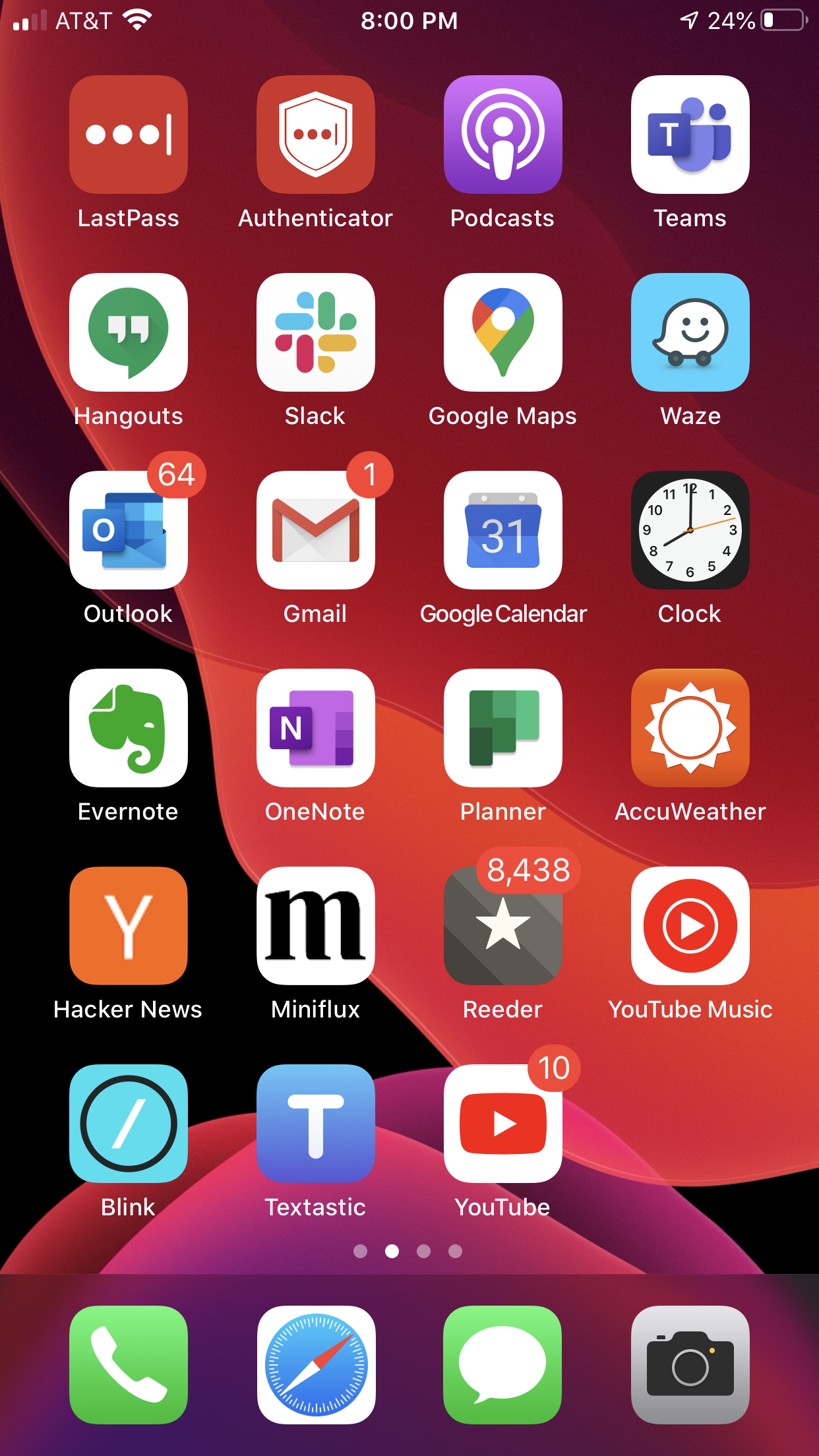 tmux over mosh with the blink SSH client: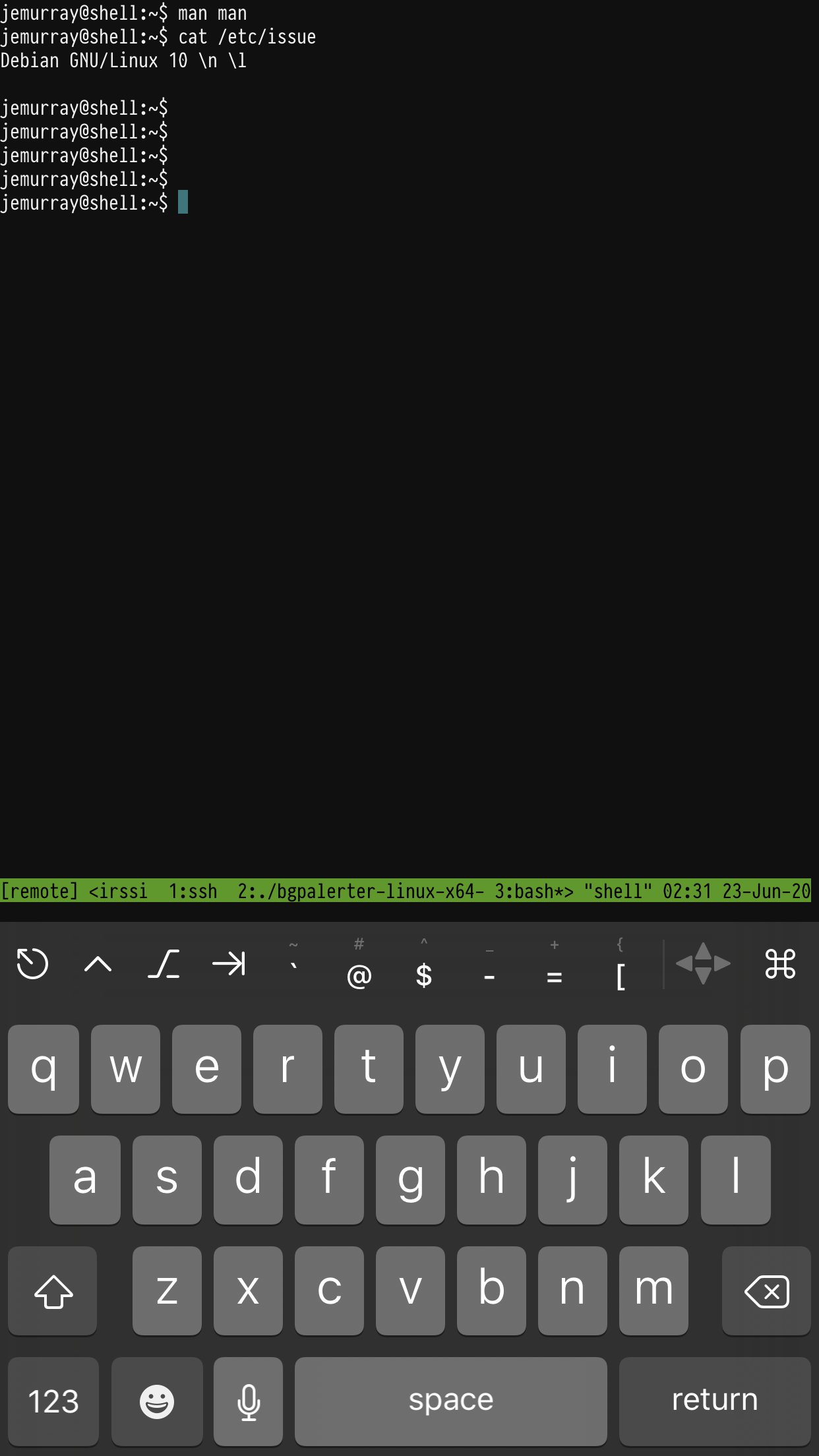 Reeder is connected to the RSS feeds from Miniflux: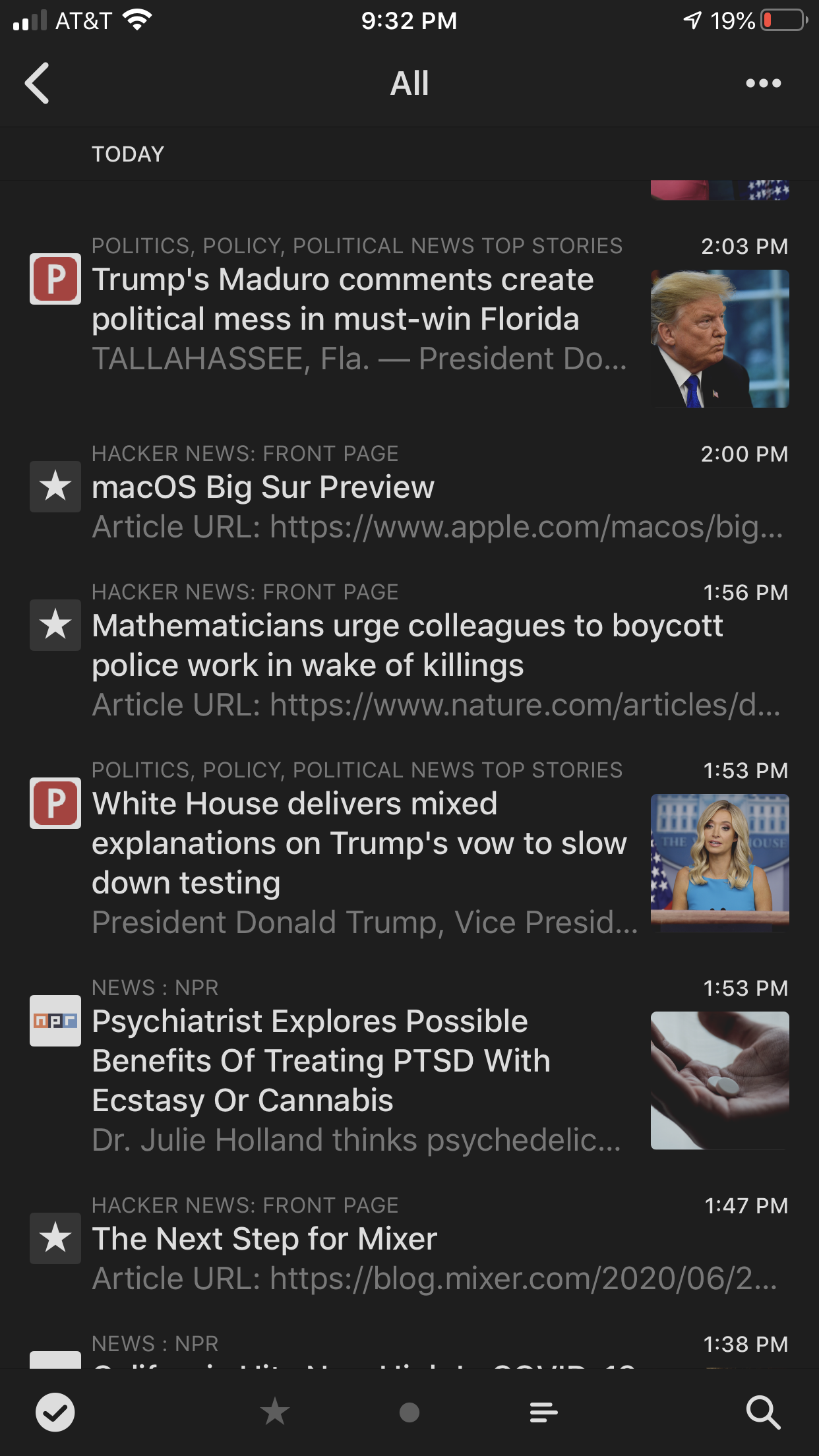 Web shortcut on the main page links to HackerNews: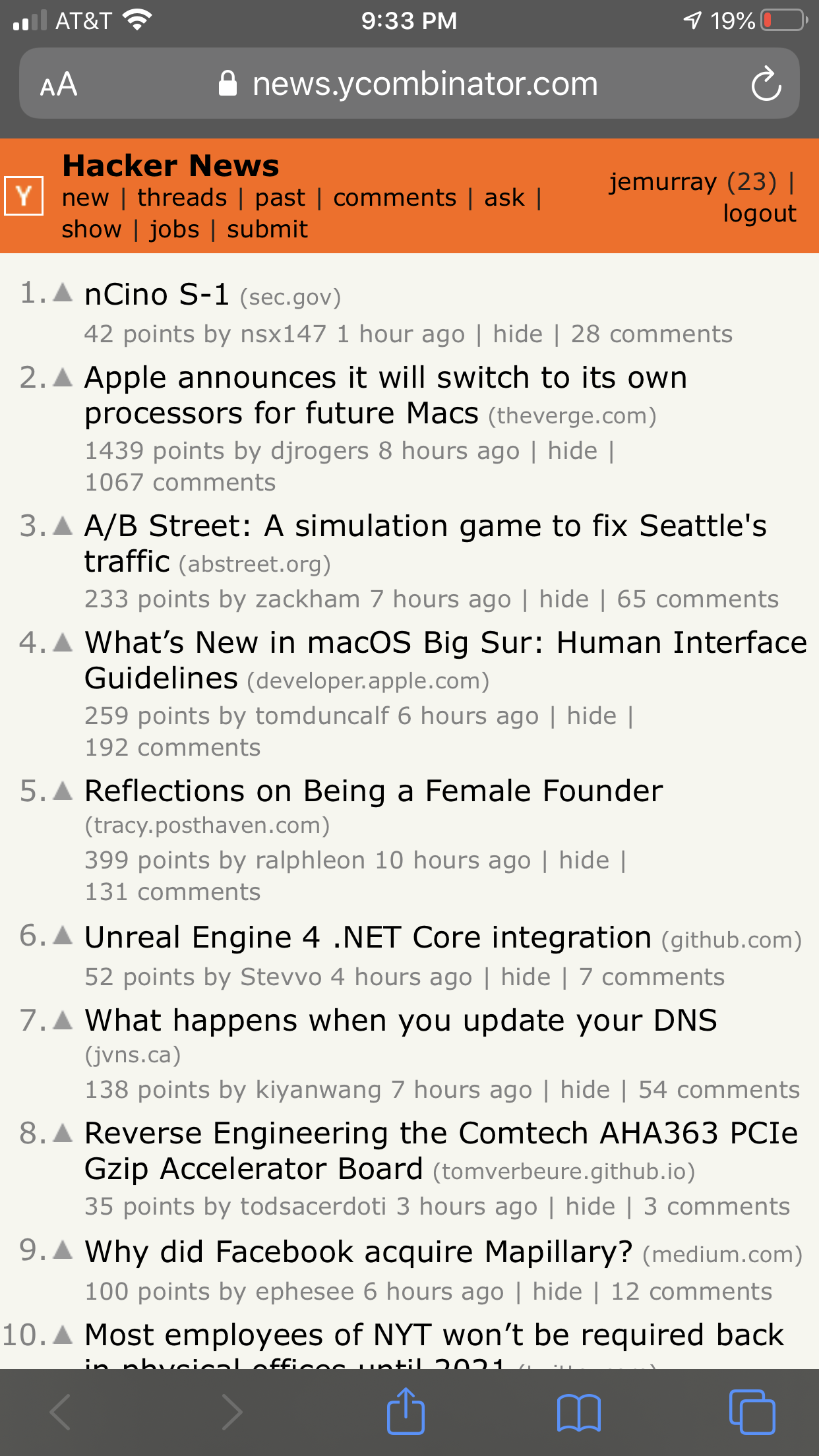 ---