DIY refilling a Lysol No-Touch dispenser
A simple DIY method to refill a Lysol No-Touch soap dispenser.
Tools and bulk refill soap: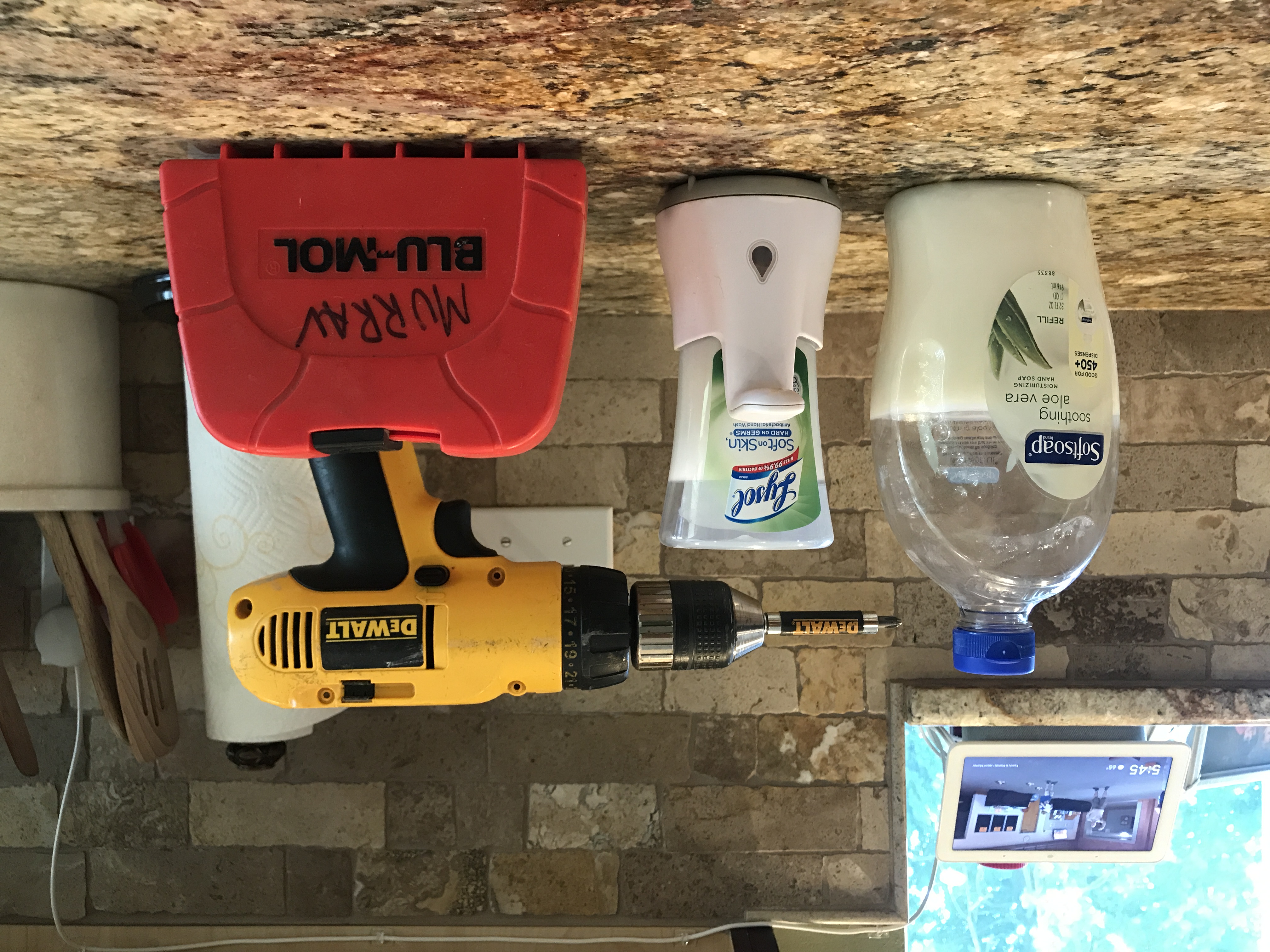 Step one, drill the hole. Unlike the picture below, it is best to do this upside down so that debris does not fall into the container.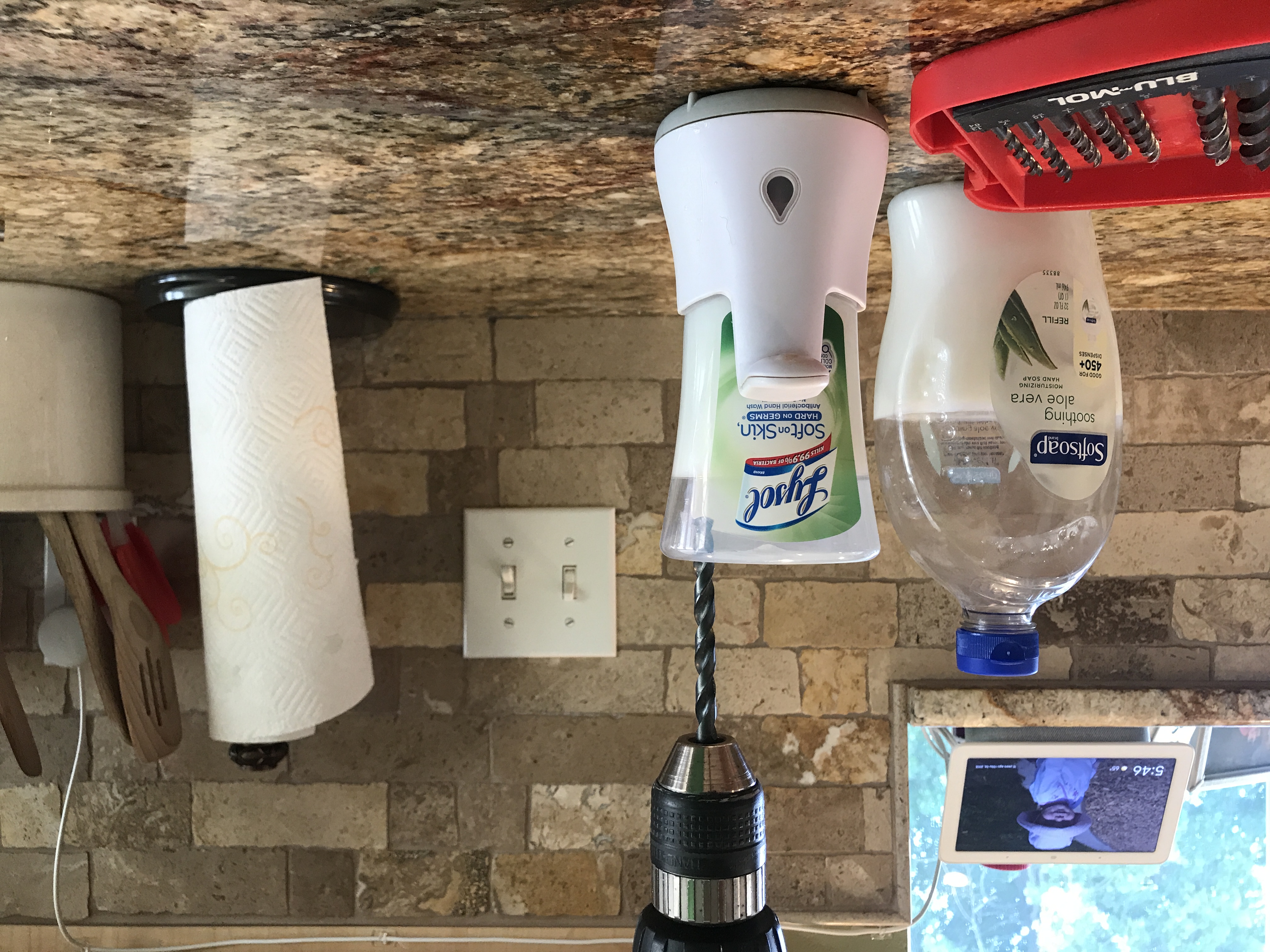 Step two, examine the hole and clean up any loose parts. I would recommend washing out the container to remove any loose parts that fell in during the drilling.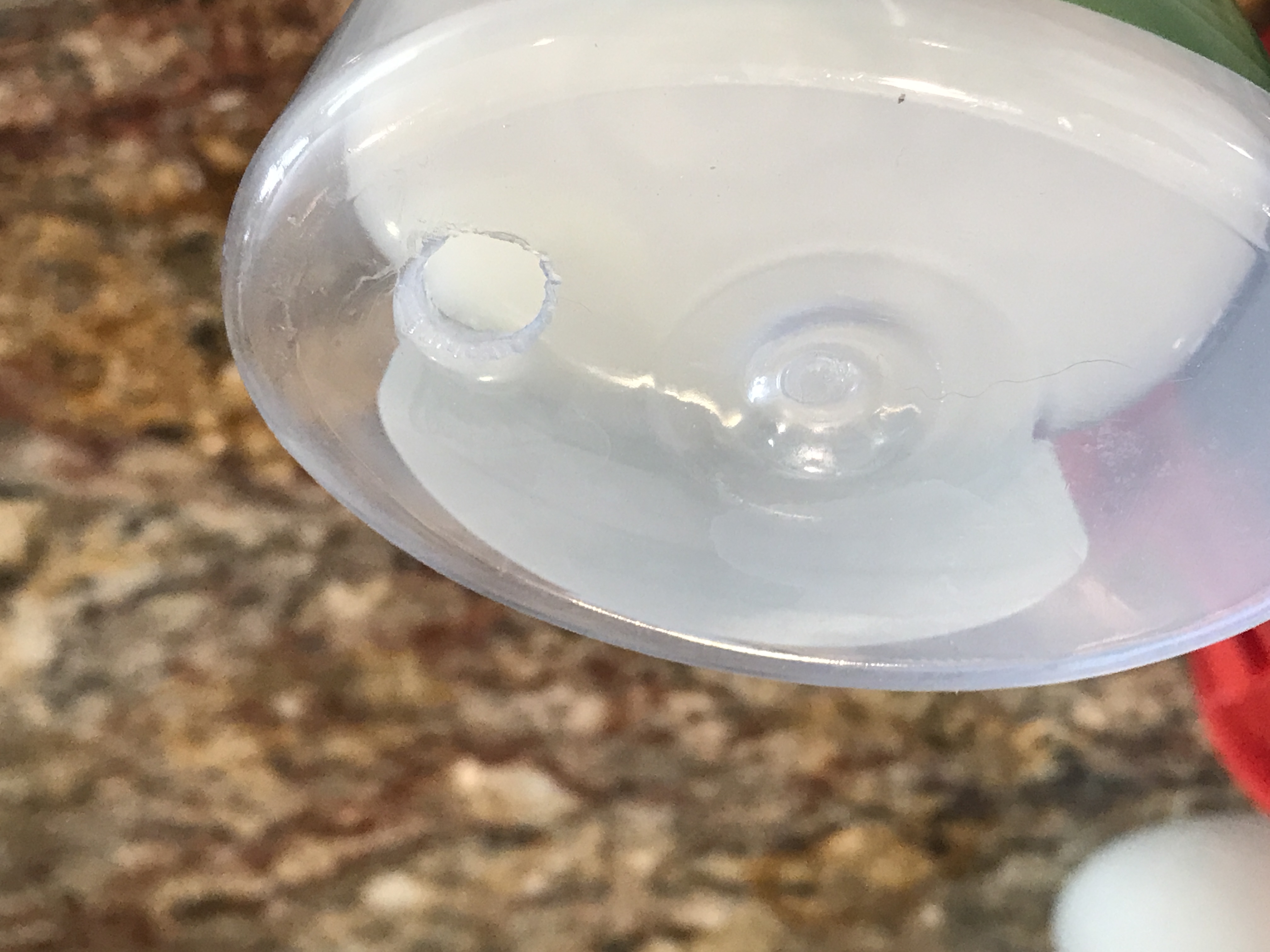 Step three, examine your handy work.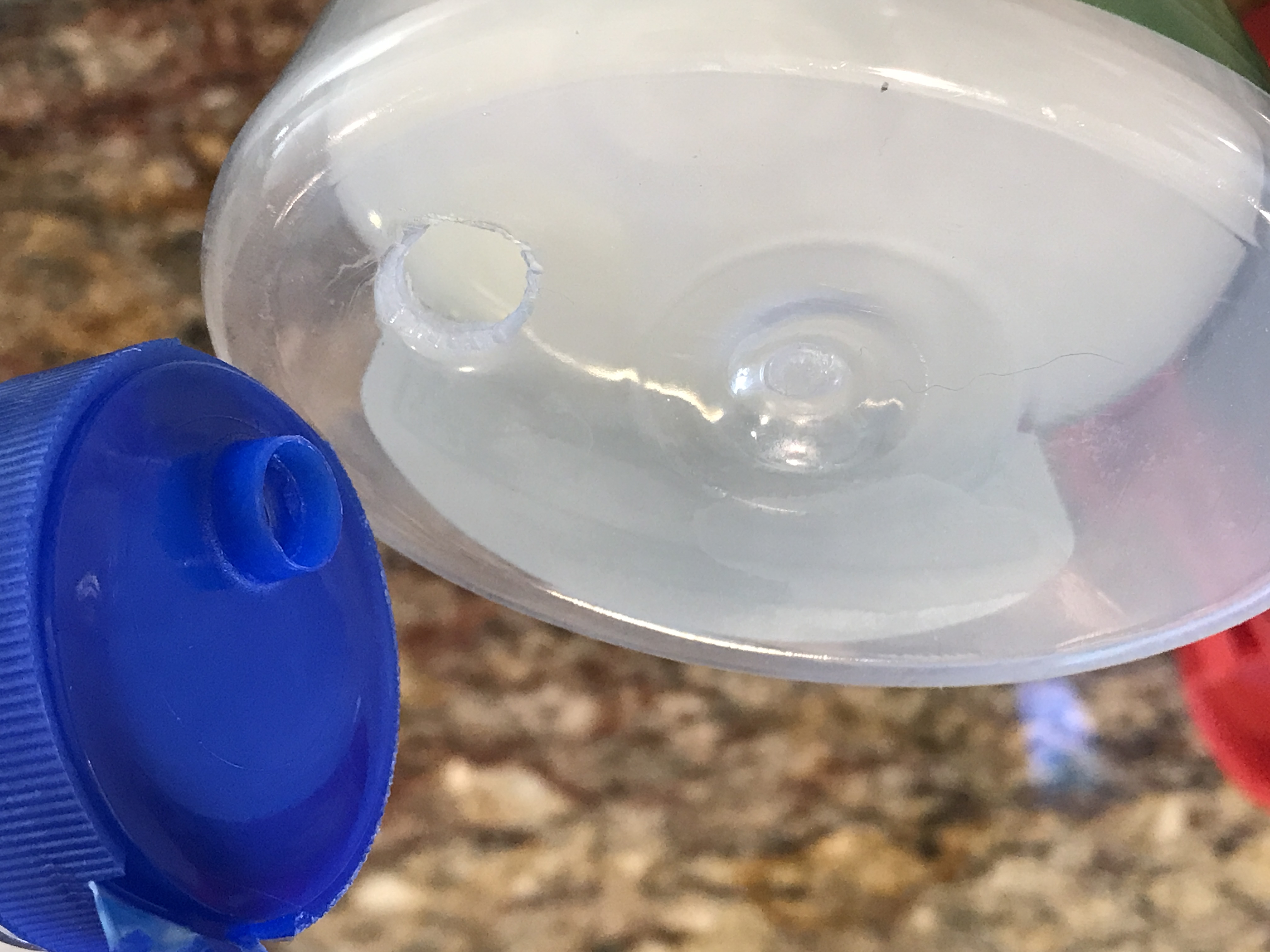 Step four, refill the container. Softsoap is a good consistency that won't clog up the dispenser.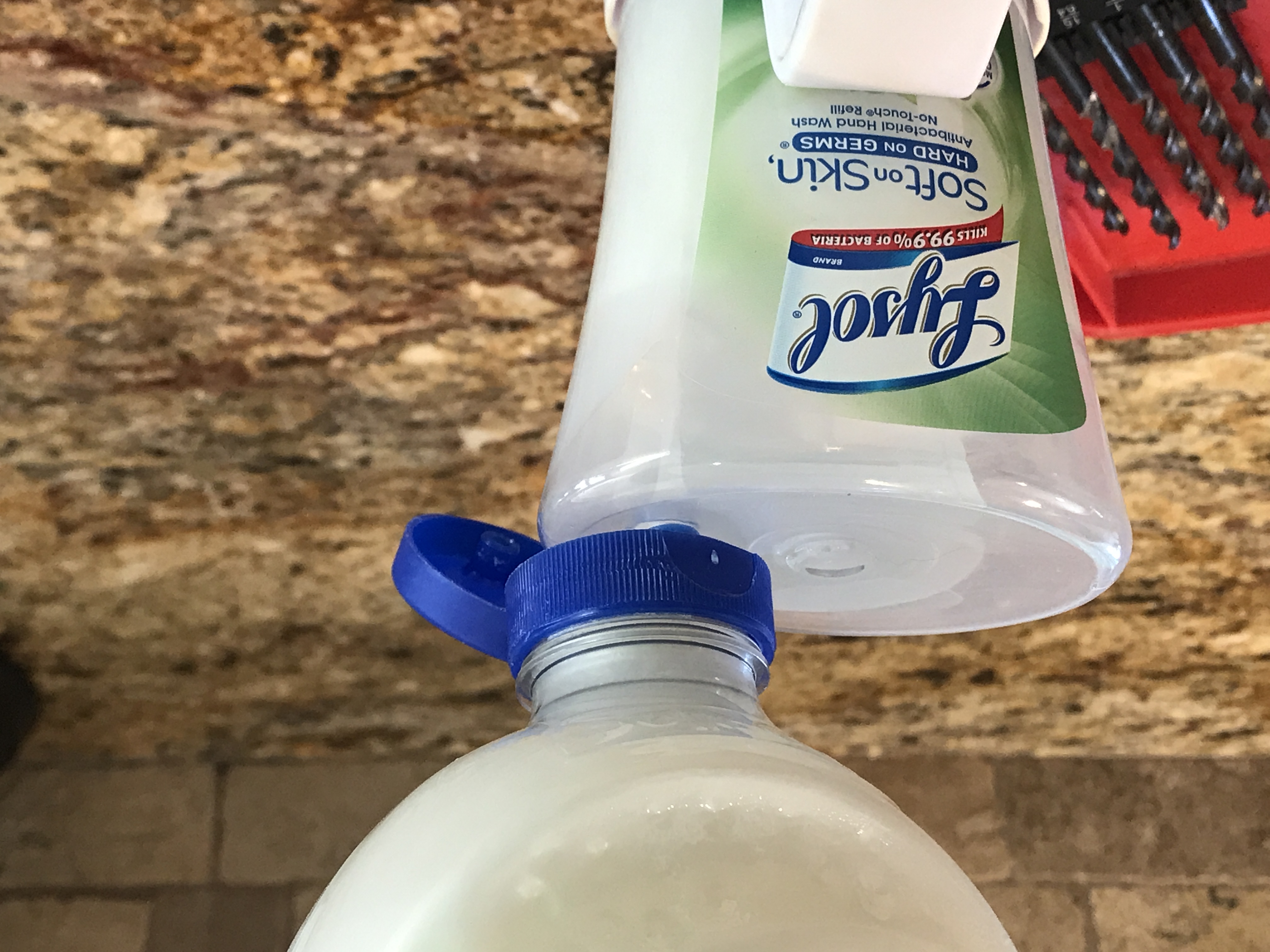 Step five, tape up the hole.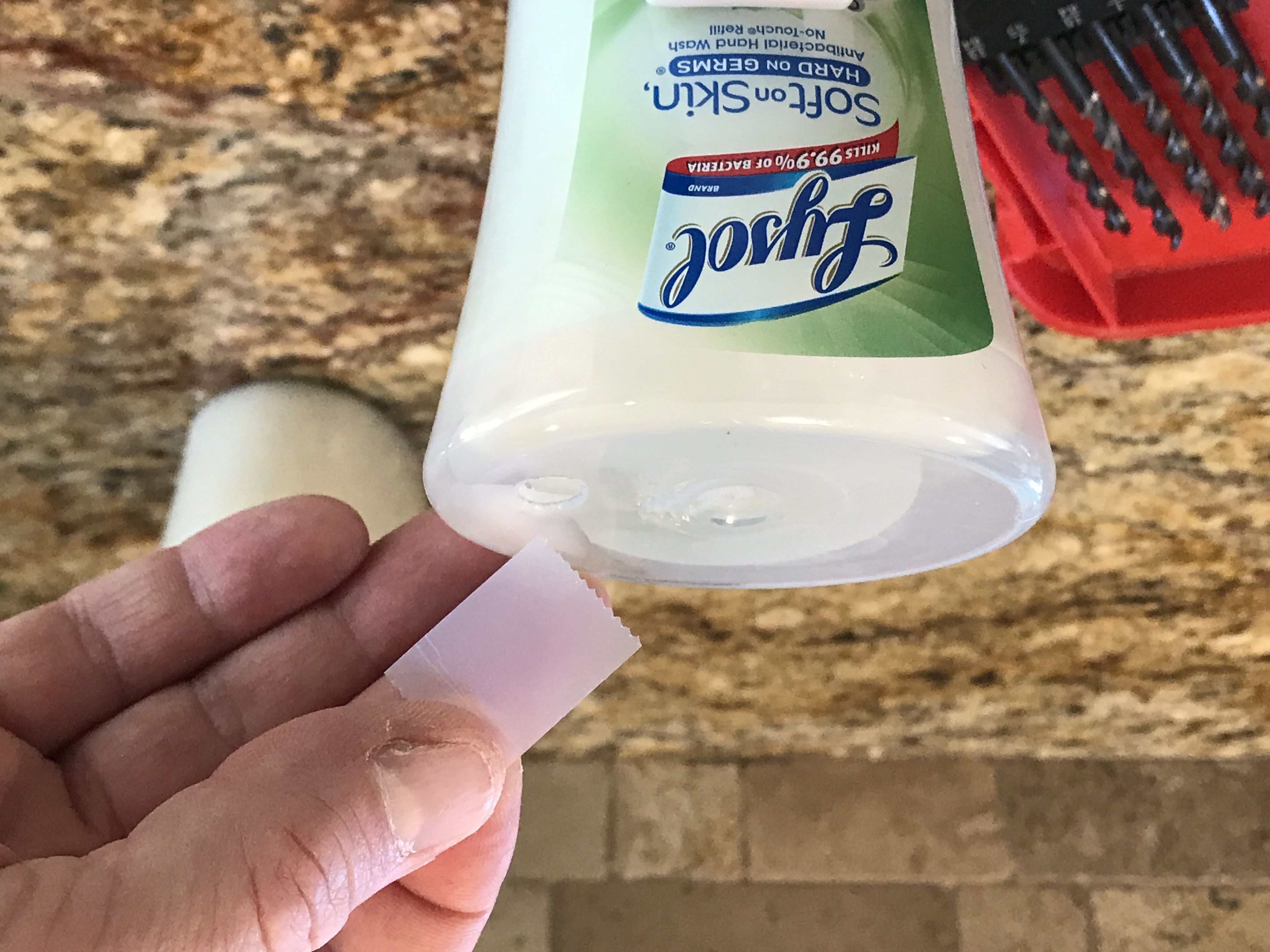 ---