Is the meeting necessary?
Too often, meeting invites look like this. It lacks necessary details, no agenda, no goals, only the request for a number of people to get together and "do something about a project". Is it a big project? What about preread material? Does eveyone need to be there? What are the deliverable in the "kickoff" meeting?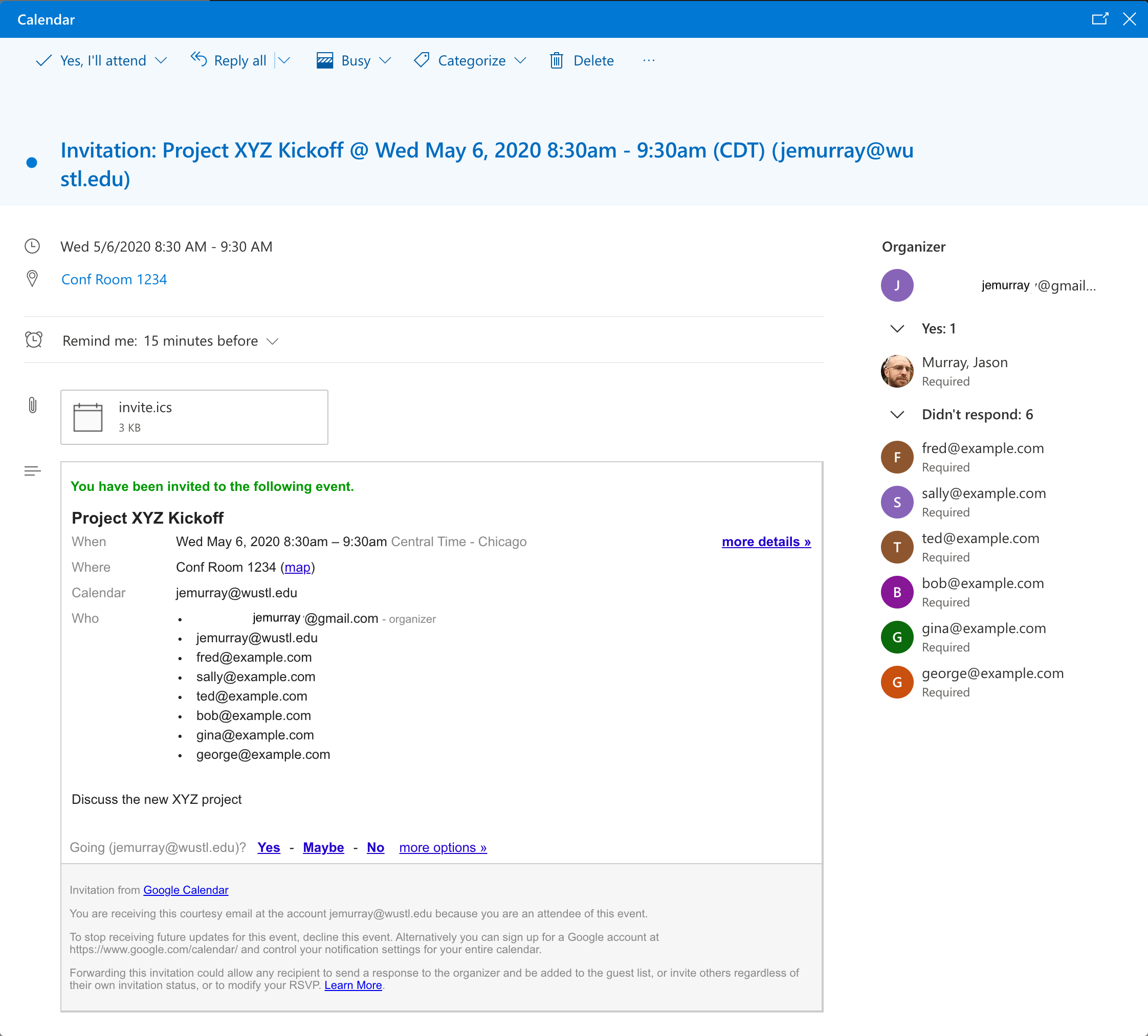 To keep engineers happy, consider the following guidelines:
Prior to sending the invite:
Is the meeting necessary? Many times a quick phone conversation or email is sufficient.
Are the range of topics too broad? Focused topics eliminate wasting time on issues not relevant to all attendees.
The scheduler, not the participants, must find an appropriate time that works for everyone. Unless the attendees are outside the organization, most shared calendar systems have a scheduling assistant. Doodle's are annoying.
Pre-meeting calendar invite:
Create a detailed agenda so that participants are prepared and clearly understand the topics.
Include the desired goals and deliverables. Meetings either make decisions or delegate work.
Before the meeting:
Participants in online meetings should test speakers, microphones, and cameras ahead of time. Still in 2020, we spend the first 10 minutes of many meetings trying to get everyones audio working properly. Buy a good headset by researching quality mics. The Jabra Elite 65e has been working well for over a year. It is not the most durable, but it has a great microphone.
Enter the meeting muted and stay muted when not speaking.
Be prepared to have a meaningful dialogue by pre-reading all material ahead of time.
During the meeting:
The leader should arrive ahead of time to confirm all equipment works as expected.
Participants should arrive a few minutes early.
Open with a quick informal conversation to get everyone comfortable.
Begin on time, don't wait for stragglers.
Stay on topic. It is OK to discuss additional issues in another meeting or breakout session.
Any unresolved points during must be assigned to a specific person.
Take notes, document all decisions and who made them.
Post-meeting:
Schedule additional or breakout meetings if necessary.
Send meeting notes to all participants.
---