Take a break for your health
Now that we are working from home full time, I don't get out of my chair nearly as often. This sedentary practice is taking a noticeable toll on my back, legs, and eyes.
My running watch has a move alert, but it is easy to ignore or completely miss when deeply concentrating on solving todays problem. I needed something that grabs my attention and forces me to take action. The macOS software, Time Out, fits my needs perfectly.
When it is time for a break the screen dims and displays: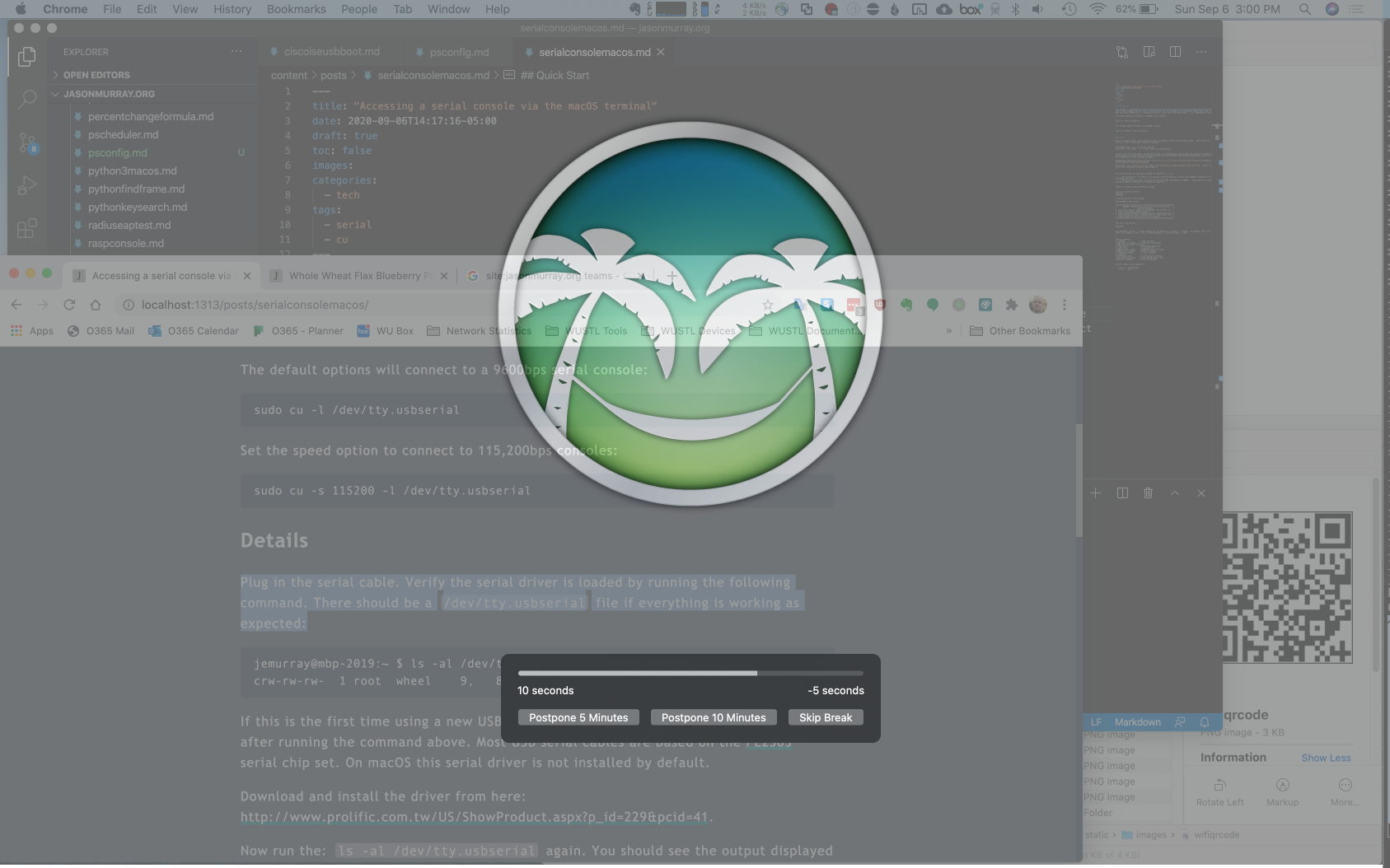 Other configurable options include:
Break intervals.
Break durations.
Ability to skip breaks when specific applications are running (ie. Zoom meeting software).
Skip breaks after XX idle time.
Configurable shortcuts.
No more excuses. Stand up, touch your toes, reach for the sky, get up and move. Your body will thank you.
---